Kenny Kirby
Piano Lessons
LEARN from a "Real" PRO (the Secrets of HIS Success) Alabama Music Hall of Fame Keyboardist KENNY KIRBY
Website: www.wix.com/kenkirby/piano
Cell: (267) 968-5837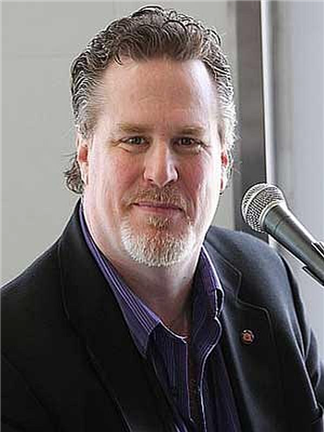 In his 40 year career Kenny has toured w/ 5 members of the Rock & Rock Hall of Fame, most notably & recently VAN MORRISON. He also played w/ many R&B/Pop Grammy-Winners & 3 American Idol Finalists. He has 100+ album credits to his name. Kenny's full resume includes: Sly &The Family Stone, The Delfonics, Three Degrees, Major Harris, Billy Paul, Phyllies Intruders, The Blue Notes, The Soul Survivors, Danny & The Juniors, The Coasters (Cornell Gunter), Jewel Akens, The Marvelettes (Gladys Horton), Johnny Tillotson, Gospel Grammy-Winner Phil Driscoll, Jock Bartley (Firefall), Justin Guarini (American Idol) & Country Grammy-Winner Billy Dean.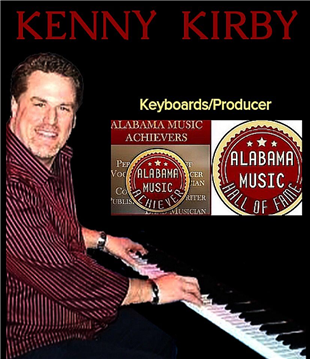 Keyboardist KENNY KIRBY was born in Birmingham, Alabama, and began playing piano and organ at the young age of 7. After formal private study he turned professional at age 15. Kenny matriculated at The University of Alabama in Birmingham (UAB), earning his Associate Degree in Music Performance/Theory.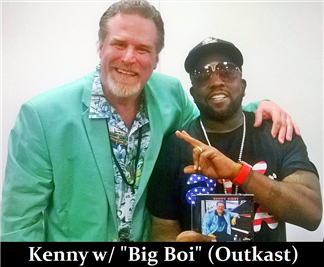 As a music teacher, Kenny derives a great sense of enjoyment and fulfillment from sharing his gift with other aspiring musicians. He is passionate about the fundamentals; just as you wouldn't build a house without the right foundation, it's imperative that students understand basic theory in order to play music. Kenny is a wonderful fit for any student with an interest in pursuing a career in professional music, but his main goal is simply for every student to enjoy lessons and grow in their passion for music.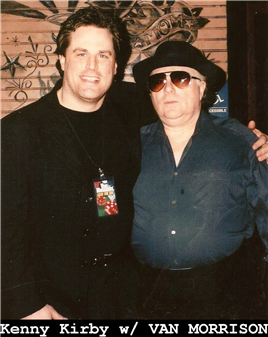 Dan Lawrence
Piano Lessons
Dan is a Cum Laude graduate from Boston's Berklee College of Music, and has been playing piano and keyboards on the Atlanta music scene since 1981. Dan has played with and led bands for numerous local and regional acts. He was a staff musician for the Ritz Carlton Buckhead for thirty years. There he led instrumental trios, piano and vocal duos, trios with vocalist, as well as solo sets.
He has worked as musical director/band leader for many Atlanta and regional Rhythm and Blues singers including: Robin Brown, Liz Spraggins, and Jane Powell. His bands at the Ritz have featured vocalists like Theresa Hightower, Cheryl Renee, Sheila Wheat, and Elaine Garrett.
Dan has led bands at corporate events and weddings for Mayfair Artist Representatives. Lee J. Howard Entertainment, Rupert's Orchestra, and Event Performance.
Dan has been teaching privately for many years. The last ten years with Kevin Bales Studios where he teaches students how to function as a working keyboard player. He stresses harmony (how chords work), as well as the fundamentals of learning chords, and gets students to improvise in just a few lessons. Also, Dan has been a keyboard instructor for Chicago Joe's Rock and Blues Camp, as well as Atlanta Rock and Blues Camp.
Dan continues to play gigs in Atlanta as well as continuing his own musical education and practice regimen.
George Martin
Piano Lessons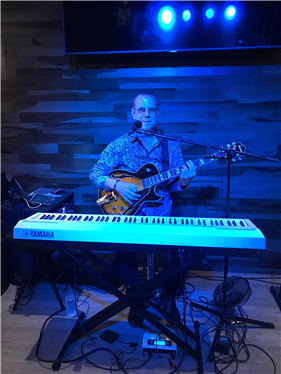 George began studying piano at the age of five years old-his first teacher was a retired Julliard instructor.and help to launch a lifetime of study and performance of piano.
George currently performs as pianist/singer locally at Atlanta's finest local 5 star venues. George also makes his talents available for those interested in studying piano.
My goal, as teacher, is to facilitate the student in finding their inner musical voice and developing their technique to express that voice through their instrument. He believes the student should have a balance of materials that keep it interesting and challenging for their development. He performs a multitude of styles and enjoys music in most all forms-from Classical to Popular to Jazz.
Johanna Millin
Guitar Lessons
(770)824-4640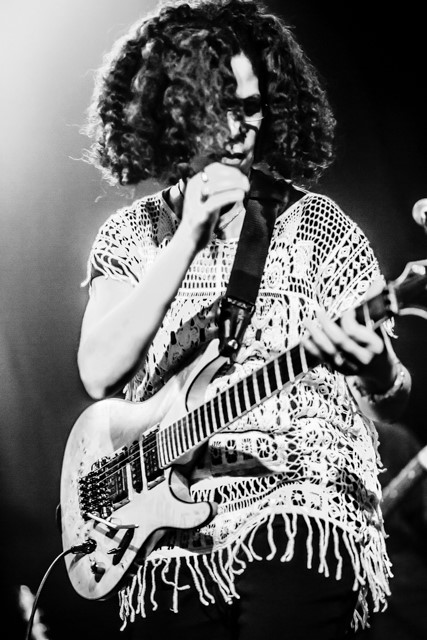 Johanna Millin hails from New York City; where she grew up listening to jazz, rock, and R&B. She began music performance studies at Syracuse University, then returned to NYC to continue personal studies in piano and guitar. Once back in NYC, Johanna pursued a professional career in music; which led to performing in numerous rock bands, soul bands, and sitting in the pit of an off Broadway show.
In her own words:
"I love playing the guitar, and enjoy helping students discover they can play it too. I've been playing for over 20 years, and have performed 10+ of those years. While I was homeschooling my own children, I discovered a new passion - teaching! I am currently a guitar/piano/ukulele/bass instructor for an after-school program in Decatur. I also teach private lessons to students ages 5 yrs - 55 yrs. My strengths are patience, enthusiasm, and fun. I design lessons based on your learning style, and influences for older students. Music theory rounds out the lesson, so a student can read and play music. I look forward to meeting you, and furthering your musical interest."
Michael Cady
Guitar Lessons, Bass Lessons, Upright Bass Lesson, Tuba Lessons
(404)493-4069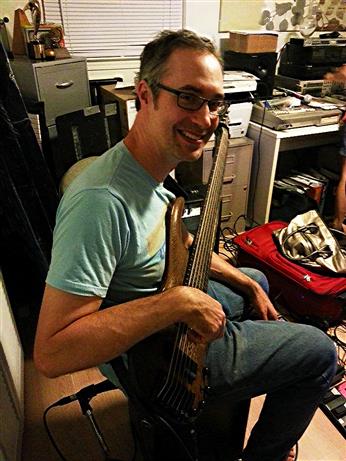 Michael Cady is the owner of Rehearse Live, LLC and has been teaching bass, guitar, and tuba for nearly thirty years. He also has expertise in arranging and transpositions to help his students. His easy-going personality makes him a great fit for any student.

Mike has studied under many teachers including Jim Woody, Lyn Deramus, David Fisher, Frank Carter, Rich Nanista, Michael Moore, Ted Howe, Mary Akerman, Sid Wolf, Jackie Pickett, and Don Strand. This variety of teachers has given him unusual insight into teaching techniques. He has taken what he considers to be the most effective methods of his various teachers, and developed them into his own curriculum.
Always looking to further his own musical education, Mike continues to study with other instructors in classical, flamenco and jazz. A lover of "low and loud," in addition to his main instrument - the seven string bass - he also plays upright bass and tuba.
Neil Young
Guitar Lessons, Ukulele Lessons
(404)275-6384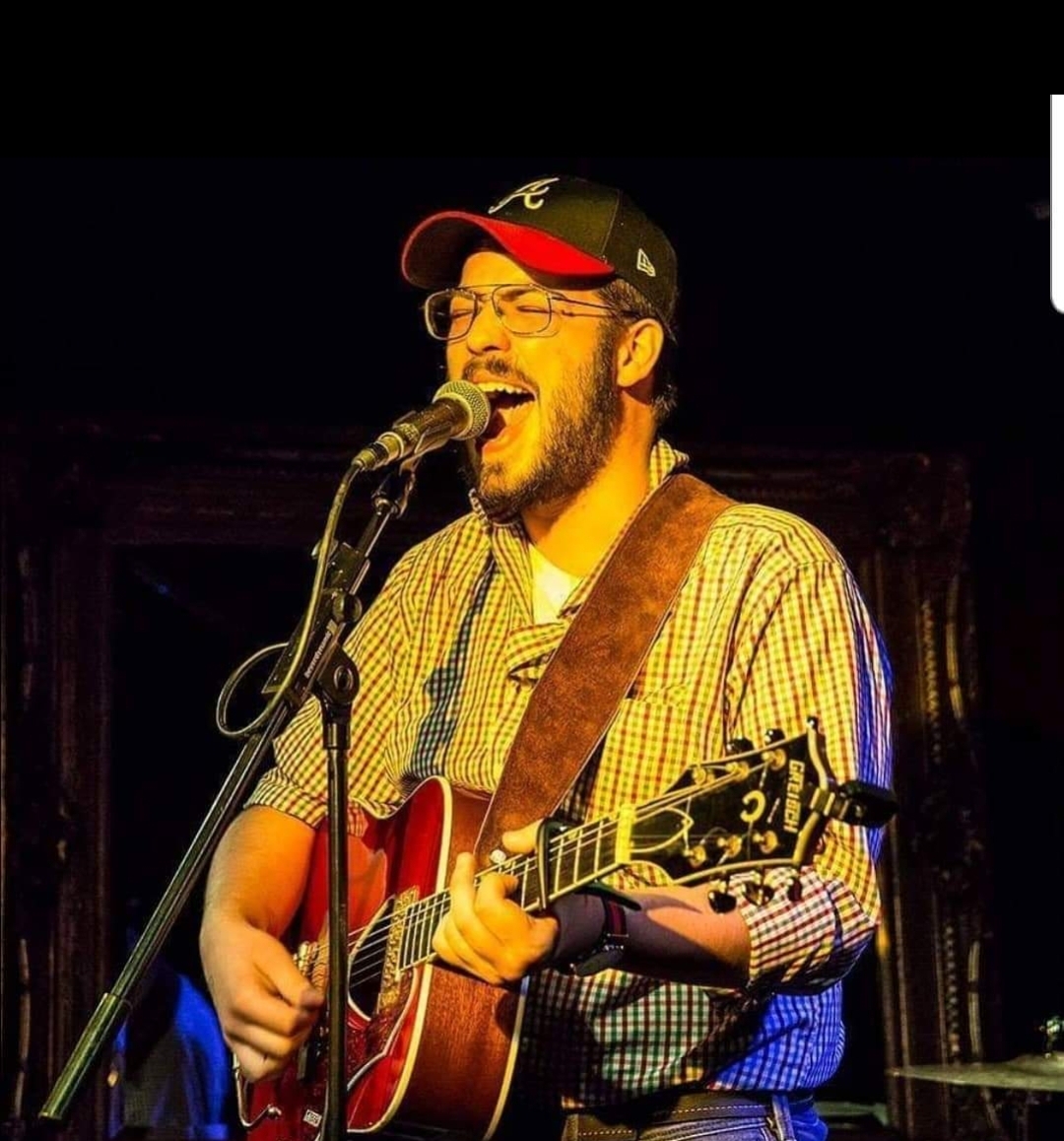 Neil "Big Crime" Young is an Atlanta based music instructor and recording artist. At age 12 Neil became a part of the Atlanta music scene, playing in blues jams around the city. He has been teaching since the age of 16, and is comfortable playing guitar, bass and ukulele in a variety of genres, from R&B to Hard Rock, with primary focus on Blues, Rock and Funk.
Brian Hill
Guitar Lessons
(678)629-8579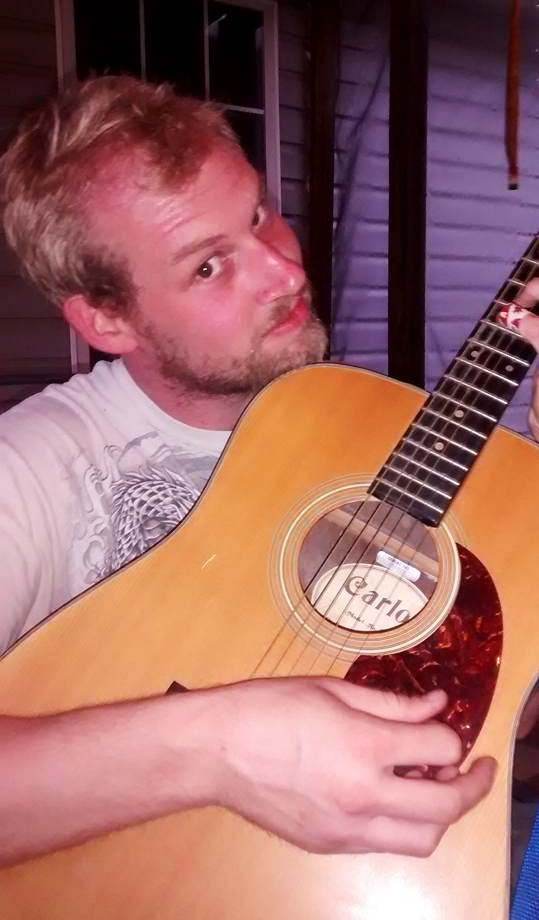 A Georgia native, Brian Hill can teach all styles and skill levels of guitar but if you're into rock and metal he's definitely the teacher for you. Brian graduated in 2008 from the Atlanta Institute of Music and hasn't put the guitar down since then. He's served as lead guitarist for several local bands across Atlanta, and has played many high-profile gigs for thousands of people. He's also a sought after session musician. He's currently the lead guitar for Atlanta local band Fifteenth Summer.
Being a veteran of the local music scene, Brian knows that there's more to guitar than just learning the fretwork. In addition giving you the tools to make you a better player, he'll help to unlock skills that will help you as a performer and songwriter. His lessons involve technique-building, theory, ear training, melody versus harmony, and improvisation. Whether you're a beginner learning the basics or a seasoned player looking to expand your skillset, Brian can help you reach your musical goals.
Brian is available to teach on weekends in-house at the Rehearse Live facility.
Kirk Green
Bass Lessons
Kirk Green is an award winning bassist, composer, and film maker. He has produced and starred in commercials for radio and television, scored music for an award winning documentary, and was recently nominated for a Grammy for a double platinum single for the artist Ricky Martin. His musical journeys have taken him all over the world as he was the bassist for recording artist Joss Stone, and the musical director for songstress Lauryn Hill. Kirk's most recent work has been with renowned producer Jim Jonsin through the Interscope label and Rebel Rock Music Group.
Henry White
Sax Lessons, Flute Lessons
(770)361-8235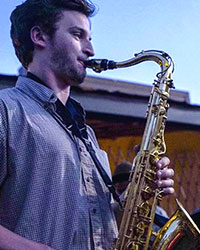 Henry teaches all Saxphones and Flutes; as well as music theory, composition, performance, and arrangement.
Henry White has been studying and performing music since the age of 12. Born and raised in Atlanta, he owes his early experiences in music to the Atlanta music community as well as the guidance and instruction of many great local musicians and educators.
For the past three years Henry has passed down those lessons, experiences, and influences through his work with rockandbluescamp.com; helping kids who have often never played any rock or blues on their instruments, learn about what it takes to play in a horn section and solo in these genres, while providing life long lessons about work ethic, practicing, and musicianship.
Henry is a longtime student of many styles of music, including jazz, funk, rock, hip hop, and pop, and he focuses the importance of being a well-rounded musician when working with students. Henry aims to help students work on skills such as playing as a section, maintaining a good sound, playing within a groove, improvisation, ear training, harmonic knowledge, etc.
You can hear Henry on these videos:
We are conveniently located just minutes from Downtown Atlanta at 2365 Pleasantdale Rd Atlanta, GA 30340