Our Horn Instructors
Henry White
Sax Lessons, Flute Lessons
(770)361-8235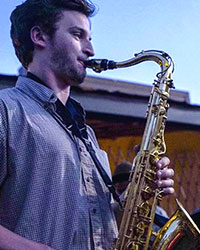 Henry teaches all Saxophones and Flutes, as well as music theory, composition, performance, and arrangement.
Henry White has been studying and performing music since the age of 12. Born and raised in Atlanta, he owes his early experiences in music to the Atlanta music community as well as the guidance and instruction of many great local musicians and educators.
For the past three years Henry has passed down those lessons, experiences, and influences through his work with rockandbluescamp.com; helping kids who have often never played any rock or blues on their instruments learn about what it takes to play in a horn section and solo in these genres, while providing life long lessons about work ethic, practicing, and musicianship.
Henry is a longtime student of many styles of music, including jazz, funk, rock, hip-hop, and pop, and he focuses on the importance of being a well-rounded musician when working with students. Henry aims to help students work on skills such as playing as a section, maintaining a good sound, playing within a groove, improvisation, ear training, harmonic knowledge, etc.
You can hear Henry in these videos:
Michael Cady
Guitar Lessons, Bass Lessons, Upright Bass Lessons, Tuba Lessons
(404)493-4069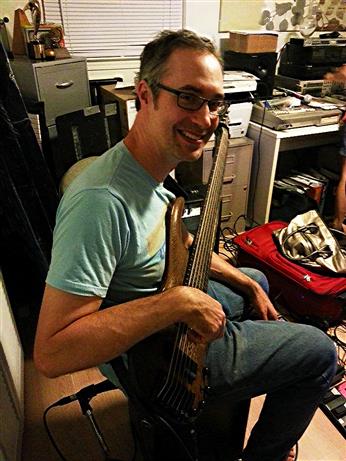 Michael Cady is the owner of Rehearse Live, LLC, and has been teaching bass, guitar, and tuba for nearly thirty years. He also has expertise in arranging and transpositions to help his students. His easygoing personality makes him a great fit for any student.

Mike has studied under many teachers including Jim Woody, Lyn Deramus, David Fisher, Frank Carter, Rich Nanista, Michael Moore, Ted Howe, Mary Akerman, Sid Wolf, Jackie Pickett, and Don Strand. This variety of teachers has given him unusual insight into teaching techniques. He has taken what he considers to be the most effective methods of his various teachers and developed them into his own curriculum.
Always looking to further his own musical education, Mike continues to study with other instructors in classical, flamenco, and jazz. A lover of "low and loud," in addition to his main instrument - the seven-string bass - he also plays upright bass and tuba.
Contact:
Michael Cady

(404)493-4069
We are conveniently located just minutes from Downtown Atlanta at:
2365 Pleasantdale Rd Atlanta, GA 30340