Our Bass Instructors
Michael Cady
Guitar Lessons, Bass Lessons, Upright Bass Lessons, Tuba Lessons
(404)493-4069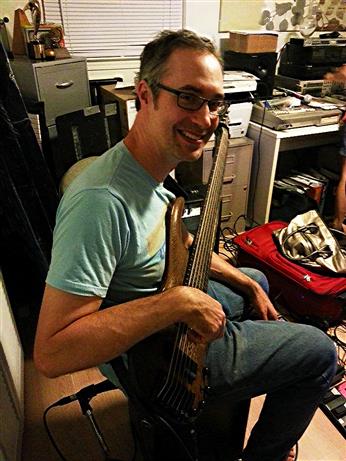 Michael Cady is the owner of Rehearse Live, LLC, and has been teaching bass, guitar, and tuba for nearly thirty years. He also has expertise in arranging and transpositions to help his students. His easygoing personality makes him a great fit for any student.

Mike has studied under many teachers, including Jim Woody, Lyn Deramus, David Fisher, Frank Carter, Rich Nanista, Michael Moore, Ted Howe, Mary Akerman, Sid Wolf, Jackie Pickett, and Don Strand. This variety of teachers has given him unusual insight into teaching techniques. He has taken what he considers to be the most effective methods of his various teachers and developed them into his own curriculum.
Always looking to further his own musical education, Mike continues to study with other instructors in classical, flamenco, and jazz. A lover of "low and loud," in addition to his main instrument - the seven-string bass - he also plays upright bass and tuba.
Kirk Green
Bass Lessons
Kirk Green is an award-winning bassist, composer, and filmmaker. He has produced and starred in commercials for radio and television, scored music for an award-winning documentary, and was recently nominated for a Grammy for a double platinum single for the artist Ricky Martin. His musical journeys have taken him all over the world as he was the bassist for recording artist Joss Stone and the musical director for songstress Lauryn Hill. Kirk's most recent work has been with renowned producer Jim Jonsin through the Interscope label and Rebel Rock Music Group.
Contact:
Michael Cady

(404)493-4069
We are conveniently located just minutes from Downtown Atlanta at:
2365 Pleasantdale Rd Atlanta, GA 30340